Photo Gallery
Page 2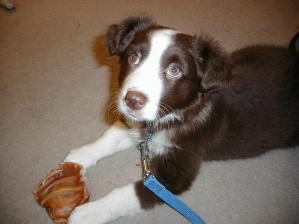 "GINGER"
Owned by Rich Baca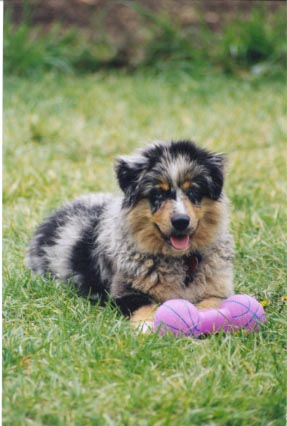 "SABRE"
Owned by Mike and Gabby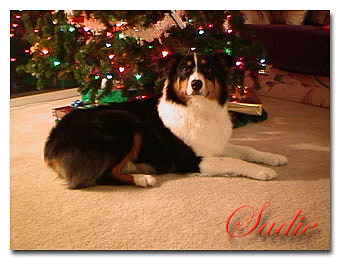 "SADIE"
Owned by Rick Greenbaum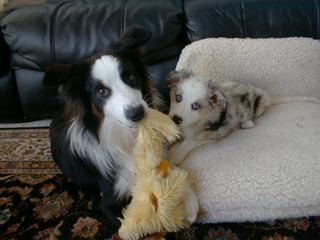 "BAILEY" (left) and "SMOKE"
Owned by Joanne Bawden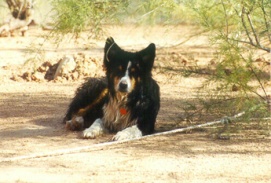 "FLETCH"
Owned by Jim
"Fletch" has an interesting story-
he was rescued by Jim off of a busy California freeway!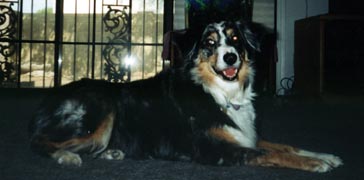 "SYDNEY"
Owned by Dominique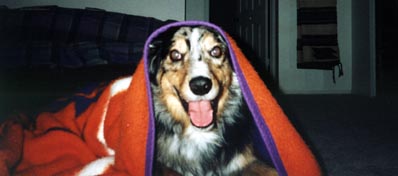 "JAKE"
Owned by Dominique

---

If you'd like to submit an Aussie picture for the photo gallery,
please email it to me here.
Please include your dog's name, your name, and your email to be posted under the photo.
Please limit photo size to 30 KB, if the image is larger than that I will scale it down.

---
Home